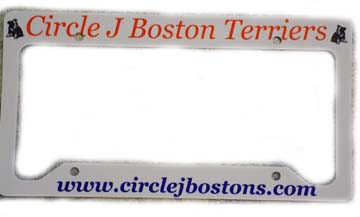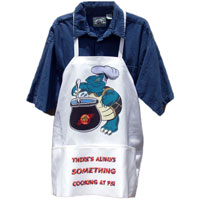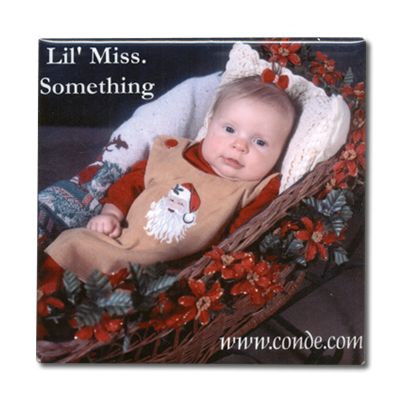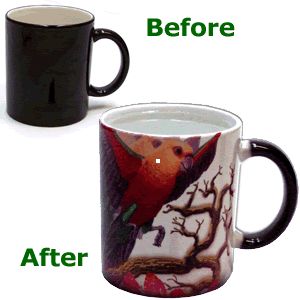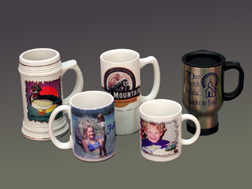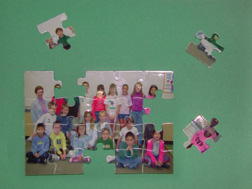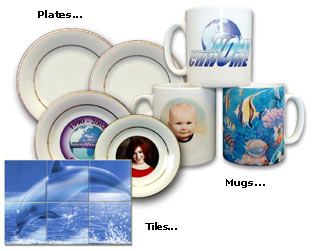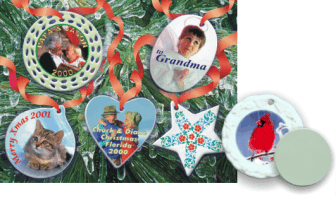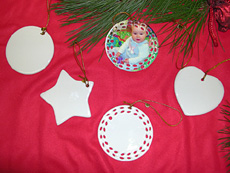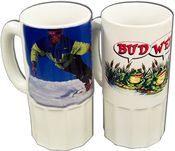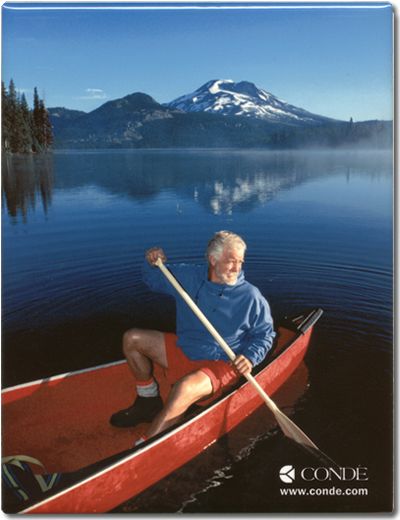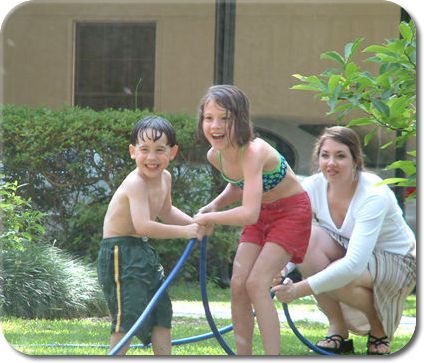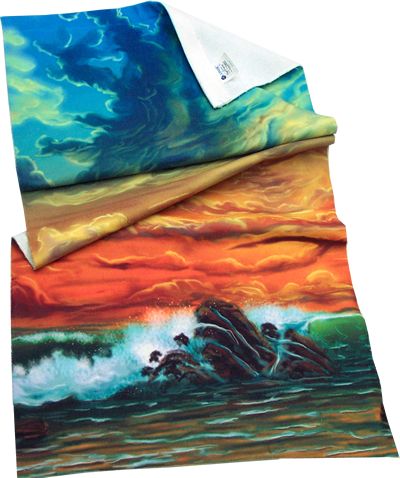 Natural Wood Coaster with FRP Insert

3-5/8" ROUND

Morphmugs! Color changing mugs!

Just add a hot liquid and the imprinted image is revealed!

Using a DyeTrans Sublimation System, photo realistic images

can be transferred onto the towel without changing the "feel" of the fabric -

allowing someone to create a customized towel that is an immediate favorite.

Available in 11"x18", .

Add your Favorite Image to these Ceramic Christmas Ornaments.

Give as Gifts or Keepsakes.

"Baby's First Christmas"

Great Gifts,

Everyone loves a MousePad.

Now  available in round.

Puzzles are alway great Gifts.

Now you can add your own Image!

This 30 piece puzzle is lots of Fun!

Car Tags

Add your School Colors

or your Best Image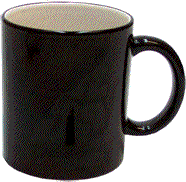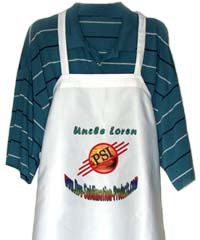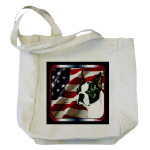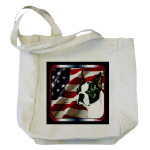 Personlize Your Tote

with your Favorite Image.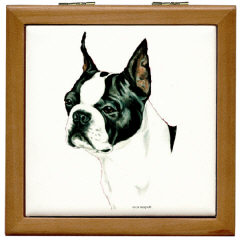 - Satin Finish

4" x 4" Tile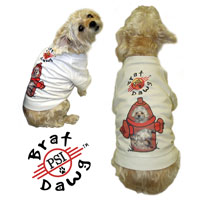 Add any Image or Text

to your Dogs Own T-Shirt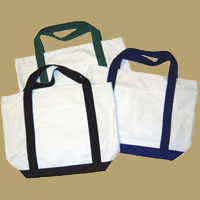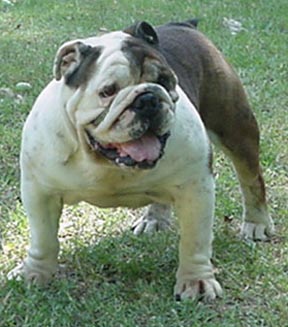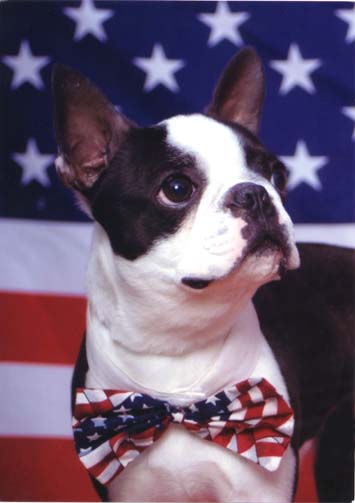 or snail mail to:

Cindy Jones

16529 Wesley Chapel Road

Ralph, AL. 35480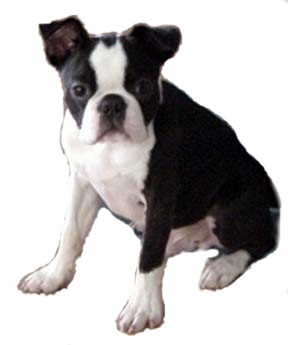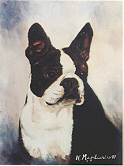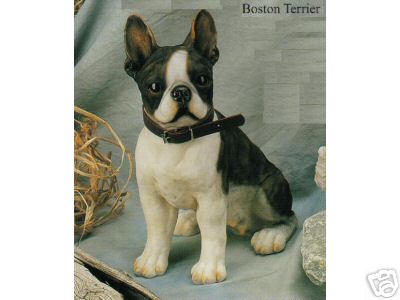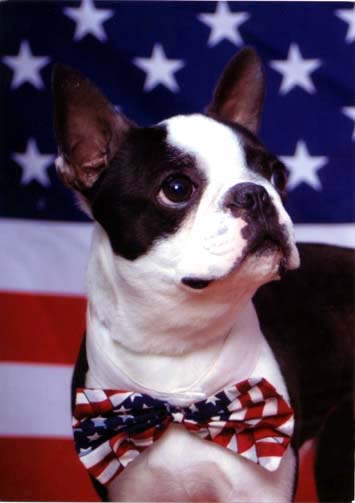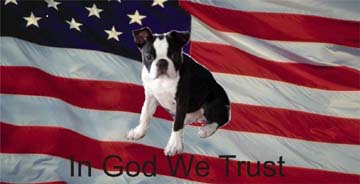 Add your Image, or one of ours. Or just Text.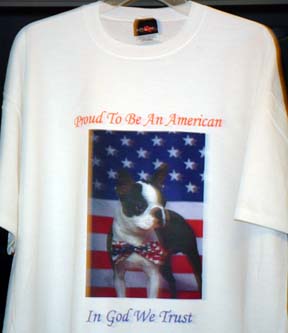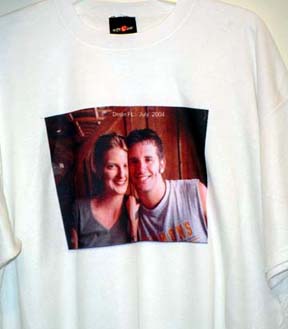 T-Shirt with Your Image or mine

$14.95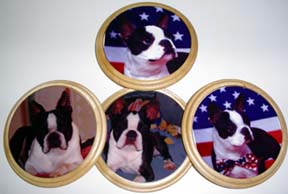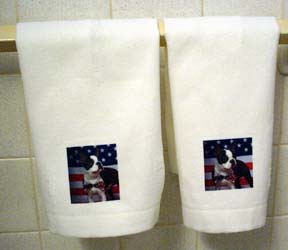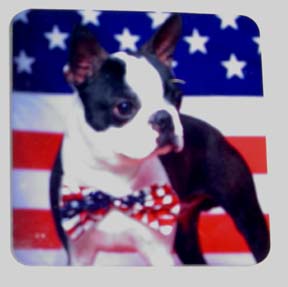 Hand Towels with my Pictures or yours.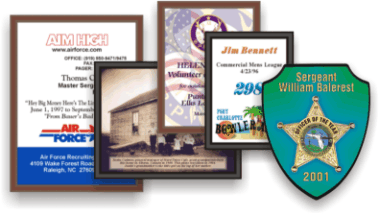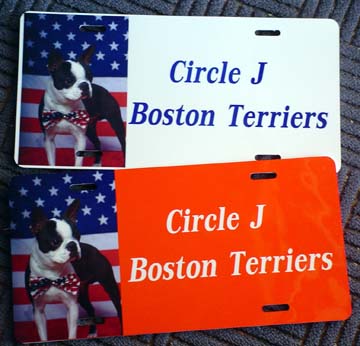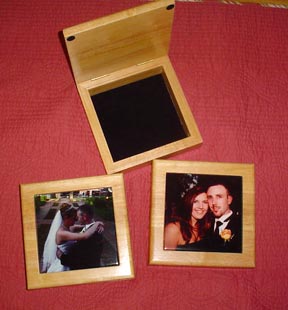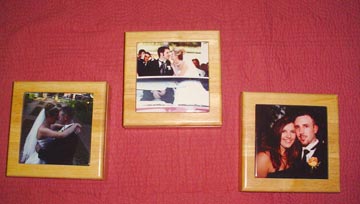 Call in your orders 205-758-3069